[ad_1]
Sponsored by DEXON

Conference rooms are widely used in industry and education for discussions and training. These places are meeting points of several people who must have a common source of information which must be shared among the members of the group.
In any large conference room, all eyes will be on the single screen or video wall in the front, which will display the essential high-quality information needed to support what a speaker is saying. So if you really want to impress an audience of coworkers, business partners, and customers, then an outstanding video wall display is the best way to do it.
And when it comes to video walls, we also have to talk about video wall controllers. A controller can bring out the best in your video wall.
What to watch out for
You don't want people to walk away from a conference or meeting you've hosted feeling disappointed. For one thing, they're much less likely to remember the information you've shared if they do. On the other hand, your business and your brand will not make the kind of positive impression it has the potential to make on the customer.
To have a lasting impact, you'll need to make sure that the video display you choose is crisp, clear, and large enough for the space. Video walls are the perfect option. Not only are they great for displaying varied information side-by-side from multiple sources, but the best will also be large enough and fast enough to support even the most advanced multimedia and multi-user presentations.
The best video wall solutions for conference rooms
Nowadays, there are many display and video wall solutions on the market. To make your shopping journey even smoother, here are five different types that are available for purchase right now.
1. Panasonic TH-55LFV9U 55 "Video Wall Display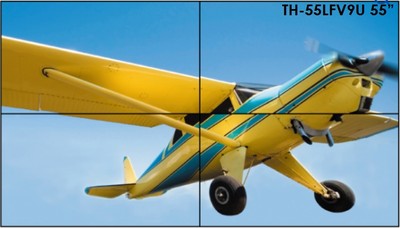 Panasonic's latest offering to the premium video wall world is the new 55 inch TH-55LFV9U class video wall display. And, this is impressive for several reasons. First of all, the 4K resolution images it transmits as standard on four large screens and the astonishing brightness with which it transmits these images.
Second, as with the brand's 55 "class video wall display model TH-55VF1HU, it features ultra-narrow bezels. At 3.5mm, the tiny bezel distance provides a seamless solution. View a large picture. with minimal disruption, or maneuver infographics, charts, videos and more across all screens for the most logical and eye-catching visual presentation possible.
If all that wasn't enough, it is also compatible with Panasonic's Video Wall Manager software, which allows multiple displays to be managed individually or simultaneously from a single computer. This software can promise full, non-stop reliability and automatic tuning of display inputs, all at an impressive speed.
2. Samsung VH55R-R video wall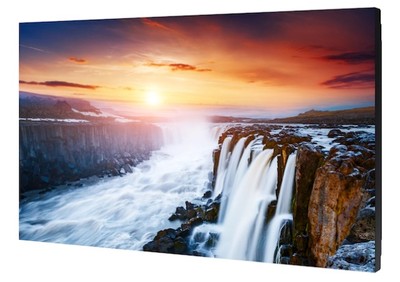 For those tempted by Samsung's reputation for delivering cutting edge results in areas of the AV industry, their VH55R-R is sure to impress. Just like the product from Panasonic, it can offer Full HD experience. However, what sets this product apart is how it further enriches its display with picture enhancement technology.
Every image or computer graphic you choose to display on your Samsung video wall will be enhanced in real time, with color saturation and contrast adjustments making each image sharper and more vibrant. Likewise, the Black Equalizer mode brightens dark or black-and-white images to make blurry details much easier to see.
Other notable features include the incredibly thin 0.44mm borders on the wall, which help make the viewing experience even more immersive. Moreover, it can offer wide viewing angles, which means all participants can enjoy this awesome viewing experience even when viewing from a difficult vantage point.
3. MultiTouch LED planar
For a more interactive viewing experience, consider Planar's MultiTouch LED Video Wall. Perfect for conference presentations that require a lot of varied information, or even for collaborative meetings with colleagues. This solution is easy to use and dynamic, providing a seamless experience for users and viewers.
Although high-tech, Planar's offering is also simple in design and ultra-light. This is due to the innovative Planar PLTS technology that powers it, which comes in the form of a specialized, durable and protective LED touch surface that is as stylish as it is reliable.
No matter the size of your conference or meeting room, there is more than likely a Planar LED MultiTouch to meet your needs. Choose from 108 ", 151" or 196 "screens that can offer simultaneous touch capabilities up to 32 points, and interact seamlessly with the information in your presentation.
4.NEC LED-FA012i2-220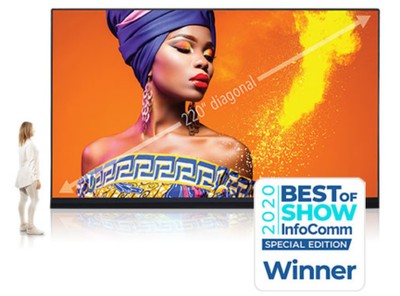 If you're looking for a completely transparent video wall, take a look at the Sharp / NEC 220 "LED-FA012i2-220 LED Video Wall. One of its most notable features is its frameless design, which allows it to deliver presentations. multimedia without interrupting the spaces between screens.
In addition to its seamless image delivery, the on-screen image can be displayed in Native HD, Full HD or Ultra HD, so you can be sure that it will always appear vivid and bright. Best of all, if you don't have a direct view of a presentation displayed on the NEC LED FA012i2-220, you will be able to enjoy the on-screen graphics, thanks to the wide viewing angles.
Slim, easy to install, and secure with premium components and data cards, it's a product you can depend on.
5. Absen Series Absenicon 3.0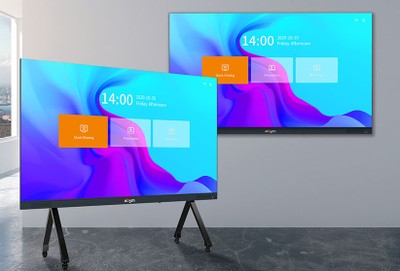 The Absenicon 3.0 series is the latest product line from Absen, which aims to make everything from better conference presentations to enhanced brainstorming sessions with colleagues. With easy management of operations thanks to its user-friendly interface, two operating systems that make it compatible with Android and Windows and quick installation, it is a great option for businesses looking for a complete and reliable solution.
The benefits of this product do not end with its ease of use. It also offers an innovative screen sharing feature that can support viewing images from four different sources at once, making it a great collaboration tool. And, with its ultra-slim bezel and 110% NTSC kinematic-level color gamut, it's equally well suited for larger-scale presentations and conferences.
Choose the perfect video wall solutions for your conference room
There are many video wall solutions you can choose from if you plan to upgrade your conference room or meeting space. But, if you want to find the one that's right for you, there are a few things you should consider:
Think about the number of people who might have to give a presentation at any given time,
The number of information sources you want to display in your conference room.
Some video walls come with frames, which can interrupt the flow of your display, while others can support a higher quality picture on more separate screens.
Some of these features may be better suited to your needs than others. However, one thing is for sure: if you go for one of these video walls, you are sure to get great results in your conference room every time you turn it on.
Sponsored by DEXON
[ad_2]
Source link